Helena Montana
Anderson Stevenson Wilke Funeral Home & Crematory has been an active part of Western Montana life and culture since 1986. Our community activities range from tours of the funeral home for children, to participating in local, regional and state organizations.
Anderson Stevenson Wilke Funeral Home & Crematory is truly a part of Helena's rich heritage, and will continue to play an important part in the future of the city and the region through individual and community service.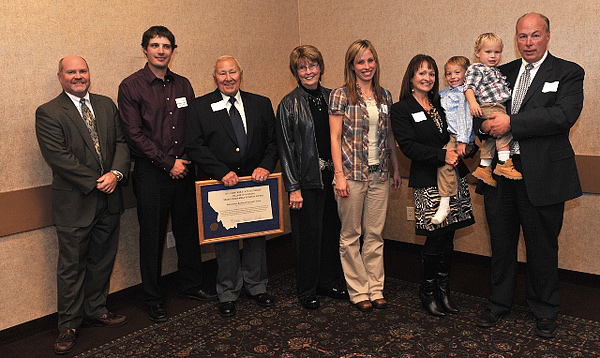 Montana State University Family Business Award
The Family Business Program is the only program of its kind in Montana. It provides recognition to pioneering and successful family businesses through the Montana Family Business of the Year Awards Program. This coveted Montana award was presented to the Stevenson family at the 18th Annual Montana State University College of Business/State Farm Insurance Family Business Day Awards Luncheon on October 7, 2011. Present in the photo above are Stanley Markuson, Ren Gardner, Dale & Marlene Stevenson, Tiffany Stevenson-Gardner, Terri and Todd Stevenson with grandsons, Carson and Cooper.